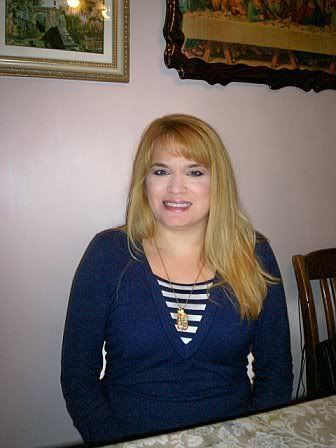 Milanka Dukic handles phone calls all day long.  She works for Corvel, a company that handles workman's compensation claims. Milanka works in the billing department, correcting information on medical bills and handling provider status calls."At Corvel, we get claims from other insurance companies and we scan the bills– then we anaylize the bills to make sure the PPO reduction is correct before we send  them for recommend payment," Milanka explained.   We're also handle customer service for them and they don't have to deal with providers, we do all the work for them." 
Milanka is profoundly deaf without her hearing aids, but is able to   manage phone calls with an amplified phone.   Handling the phone isn't easy for her, especially when talking with someone who has a heavy accent.  She will ask people to slow down when she has difficulty understanding them.   
During staff meetings, Milanka sits at an angle so that she can lipread her boss and coworkers.  " I have to read lips, which I do most of the time,  When I take out my hearing aid, I don't hear at all, not even a loud thunderstorm."Milanka graduated from Hinsdale South in 1985 and took some courses at a local community college.   She ended up paying for an interpreter out of her own pocket (before the ADA took effect) and decided to go and look for work instead.
During her first interview at a local hospital, Milanka decided not to share any information about her hearing loss.  Looking back, she felt that it was a big mistake, as she faced questions that she didn't expect and wasn't open to answering them.  "I was scared to tell her I was hard of hearing, because I was afraid she might cut the interview short and send me home."  Milanka didn't get the job anyway.
Milanka met a woman out of the blue who helped her get her first job as a Data Entry Clerk at the same college that she attended previously.  During that interview, Milanka decided to be open about her hearing loss and got the job. 
"When deaf or hard of hearing people are ready for an interview, make sure you tell them [the potential employer] ahead of time that you're hard of hearing or deaf and they will work it out.  Because if you don't, that's going to make it worse and they'll be unprepared on how to communicate with you.  You'll be surprised–there are people out there who will open doors for you to work with them."
Milanka has been working with Corvel since 2001 and she enjoys her work there.   "I teach my co-workers sign language at work and they love it!"